The advantages of buying custom seat covers are countless. While some people purchase seat covers to change the look of their interior, others do so because they want to protect their existing seats. Protection is most common in work trucks, where the seats are prone to tear and wear. Some people also go for car seat covers to restore the look of seats that have already been damaged. Many car owners are not sure whether to go for custom made covers or the universal type.
Are car seat covers worth it?

Car seat covers are vital car accessories . Before you decide to go for a universal cover or a custom one, you should establish the reason for buying the cover in the first place. For instance, a person who wants it for decorative purposes will choose a custom one, since it can be tailor-made to suit their preferences. On the other hand, those who wish to buy the cover for protective reasons and do not mind their look, the universal seat covers will do just fine.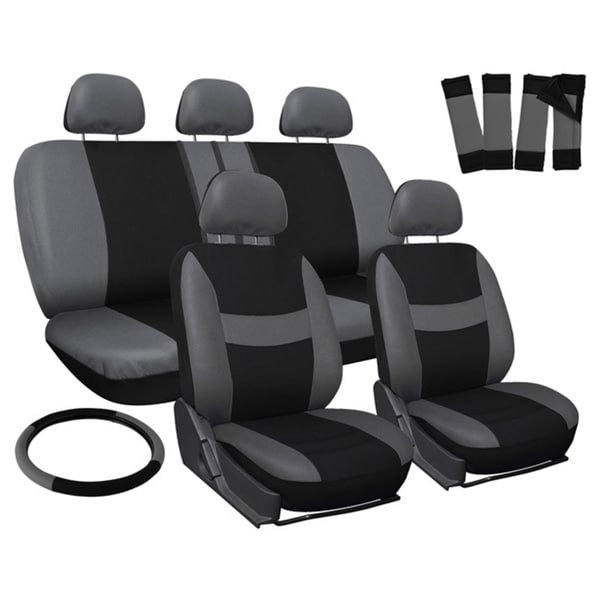 Do all covers fit all seats?

You may be puzzled over the big deal is about custom-made covers. Probably, you assume that every car seat cover is the same. Well, universal covers are manufactured in a way that they fit most car seats. However, when you consider the number of car models out there, you might conclude that it is not possible to have a cover that fits all the seats. You are right. In most cases, the universal covers do not fit correctly on car seats, which might overshadow their primary reason for protecting your seats.

As the trucks and car seats are redesigned, universal car seats are starting to fit fewer vehicles by the day. The shape and size of the seats vary greatly. Sometimes it is more of a guessing game than certainty, where you buy the cover and hope it fits your vehicle.

As for custom seat covers, you are assured that it will fit your vehicle's seat. When making your order for Cal Trend seat covers , you are required to specify the exact model of your car. That way, you are assured that the seat covers you purchase will fit your vehicle perfectly. As a car owner, nothing gives you peace of mind than the assurance of well-fitting car seat covers.

Do all seat covers meet all cars' safety features?

If you are lucky enough to find a universal cover that fits your seat correctly, the next factor you should consider is whether they have side airbags. Radically, safety requirements will vary from one country to another. Therefore, you might find a cover that does not conform to the requirements in your state. To avoid this issue, go custom. The custom covers are designed to meet the car model's and country's safety requirements.
Seat covers are essential, and you ought to consider buying them. One cannot conclude that universal covers are not worth it, but it is clear that custom seat covers are better than universal covers. There is immense value in having a guarantee of quality, which you will receive if you buy custom seat covers.